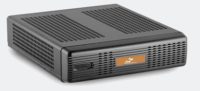 ADARQ IP Gateway
Sending/Receiving Video/Audio over the Internet using IP Gateway with ARQ (Automatic Retransmission Request) error correction. ADARQ-Tx receives UDP/RTP IP stream, outputs ARQ IP stream. ADARQ-Rx receives ARQ IP stream, outputs UDP/RTP IP stream.
MORE INFO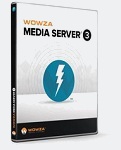 Wowza Media Server 3 – streaming server software
Wowza Media Server 2 is a high-performance, extensible and a fully interactive Multi-Media web server software with simultaneous streaming to Flash, iOS (iPhone, iPad and other HLS-compatible devices), Android smartphones and tablets, 3GPP mobile devices, Silverlight, IPTV set-tops and more… .
MORE INFO