Description
Specifications
Ordering Info
Description
ADV-8608 is a professional audio encoder with powerful functionality. It has 8 independent channels of unbalanced audio inputs supporting MPEG 1 Layer II compression. Furthermore, it supports audio gain control in a wide range. ADV-8608 outputs encoded audio through both ASI and IP ports for further transmission.
 Key Features

8 pairs of unbalanced stereo

MPEG1 Layer 2 audio encoding
Supports audio gain control
Supports 2 ASI mirrored outputs
Supports IP (MPTS and 8 SPTS) output over UDP,  Unicast and Multicast

LCD / keyboard and WEB GUI control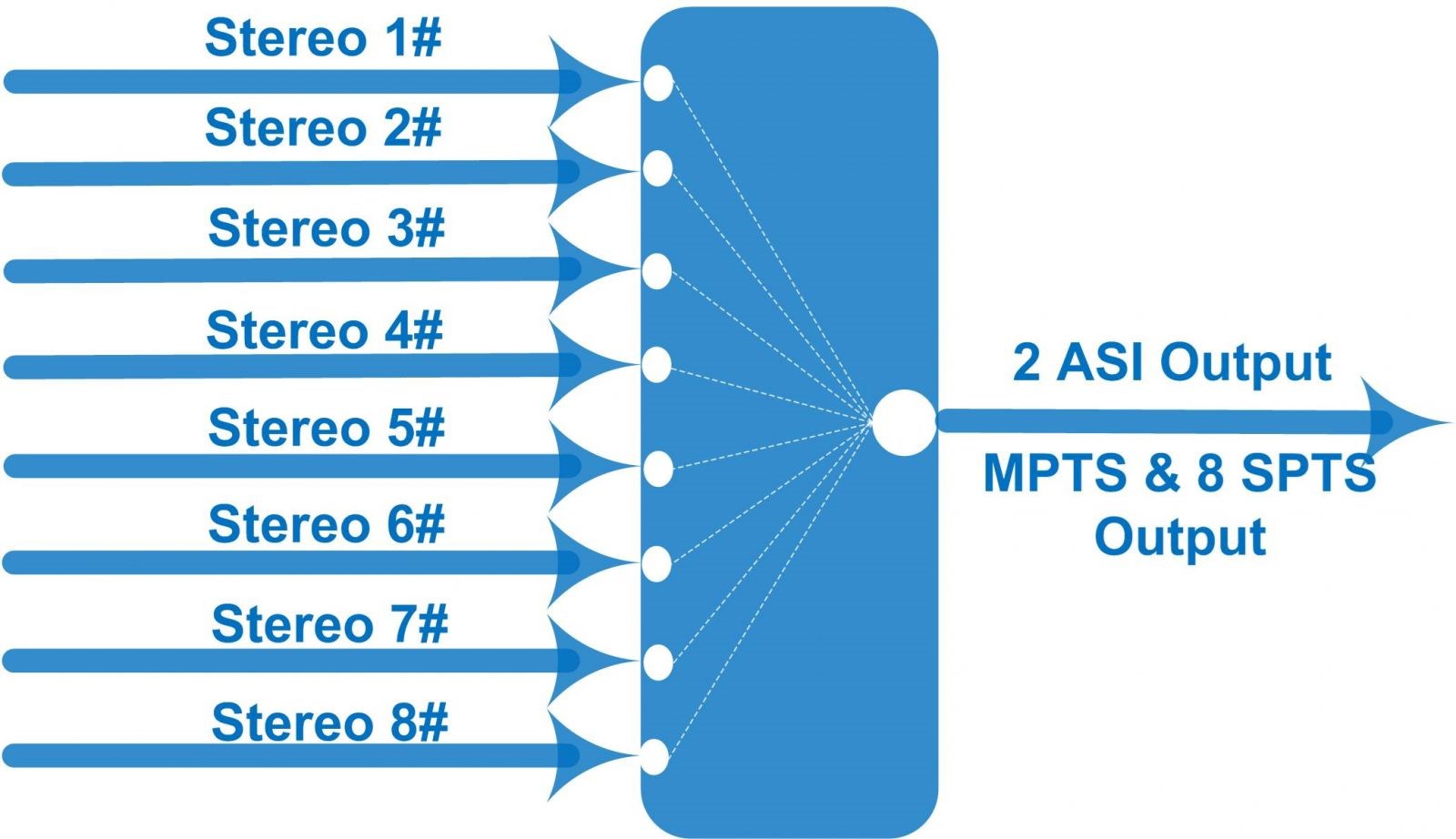 Specifications
Click on "ADV-8608 Datasheet" for technical specifications.
Ordering Info
ADV-8608  –  8-Channel Audio Encoder